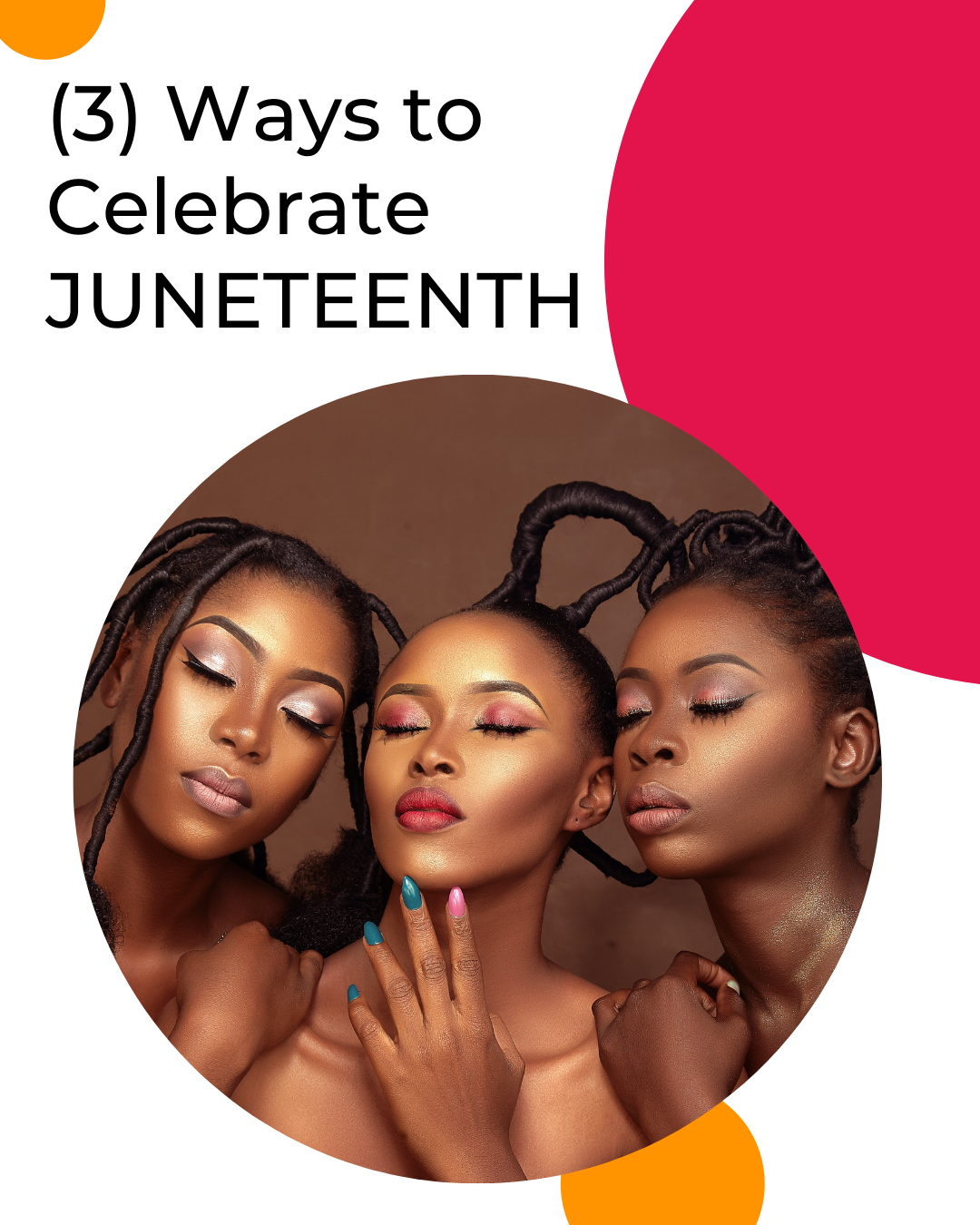 (Photo/ IG: WNailRoom)
As Juneteenth approaches, we're excited to dive into its history and significance. It marks the day that slavery ended in the U.S. Over the past few years, June 19 has gained more prominence, and many Black people have come together to celebrate the significance it holds for freedom and their heritage - a powerful reminder of black unity and solidarity. 
If you're curious on how best to celebrate Juneteenth and the spirit of the holiday, you're in for a treat. Here are three dope ways your nails or love for nails can help you celebrate and commemorate Juneteenth this year: 
One: Color Coordinate - Red, Black and Green 
That's right! The colors have a huge significance and according to the National Juneteenth Observance Foundation, symbolizes new horizons and opportunities for Black Americans. While the traditional flag incorporates red, white and blue - those celebrating have adopted pan-African colors which are a testament to the unique story behind each color. The red signifies the blood that unites all people of Black African ancestry, including that shed for their liberation and freedom. Black was incorporated for the people and culture we celebrate. Green is used to represent an abundance of natural wealth of the motherland of Africa. 

Shop our favorite collection of reds and greens here! (Sierra Leone, Femme Fatale and Mint to Be)
(Photo Courtesy of Google) 
Two: Support a Black Cause or Movement
The best way to commemorate Juneteenth is through recognition and support! We encourage you to find a local Black organization in your area that helps to provide a service for any disenfranchised group, whether that be education, housing, food insecurity or others. Most Black-owned organizations face obstacles that place them in a disadvantage and are largely unfunded and supported in their initiatives. We too have launched an initiative, the 2% Black Nail Tech Initiative to help Black nail techs get licensed and operating in the U.S. It's one of the largest gaps in the beauty cosmetics industry. 
Want to support our cause? From June 11-June 18 ALL of the proceeds from any purchase on our site will go towards this initiative. Don't wait, shop for a cause!
(Photo Courtesy of Getty Images) 
Three: Educate and Re-Learn History 
We must admit, our schools didn't do a great job explaining much about this day in our history books. In fact, it wasn't until last year that many people admitted to first hearing or learning about Juneteenth, as the conversation in mainstream media became more of a trending topic. Companies like the NFL, Spotify, Target and other major organizations have even taken a step to recognize June 19 as a holiday for their employees. 
While we still have a long way to go, it's important to do your due diligence and educate yourself about the importance of this date, not just for Black people - but all people. On June 19, 1865 - slavery was abolished in Texas. The Emancipation Proclamation, which we've been taught freed slaves (but not all at once) was signed nearly two years before Juneteenth on January 1, 1863. In fact, it took months and sometimes years later for the news to travel to slaves in various parts of the country. Yes, even after the Emancipation Proclamation, there were still Black people living in bondage. This day is very special, because it symbolizes the day when ALL BLACK PEOPLE WERE TRULY FREE. 
To help us kick-off Juneteenth, you can choose any two nail lacquers for $18.65 (see what we did there) - Happy Juneteenth!
(Photo Courtesy of 'We Are Teachers')
---