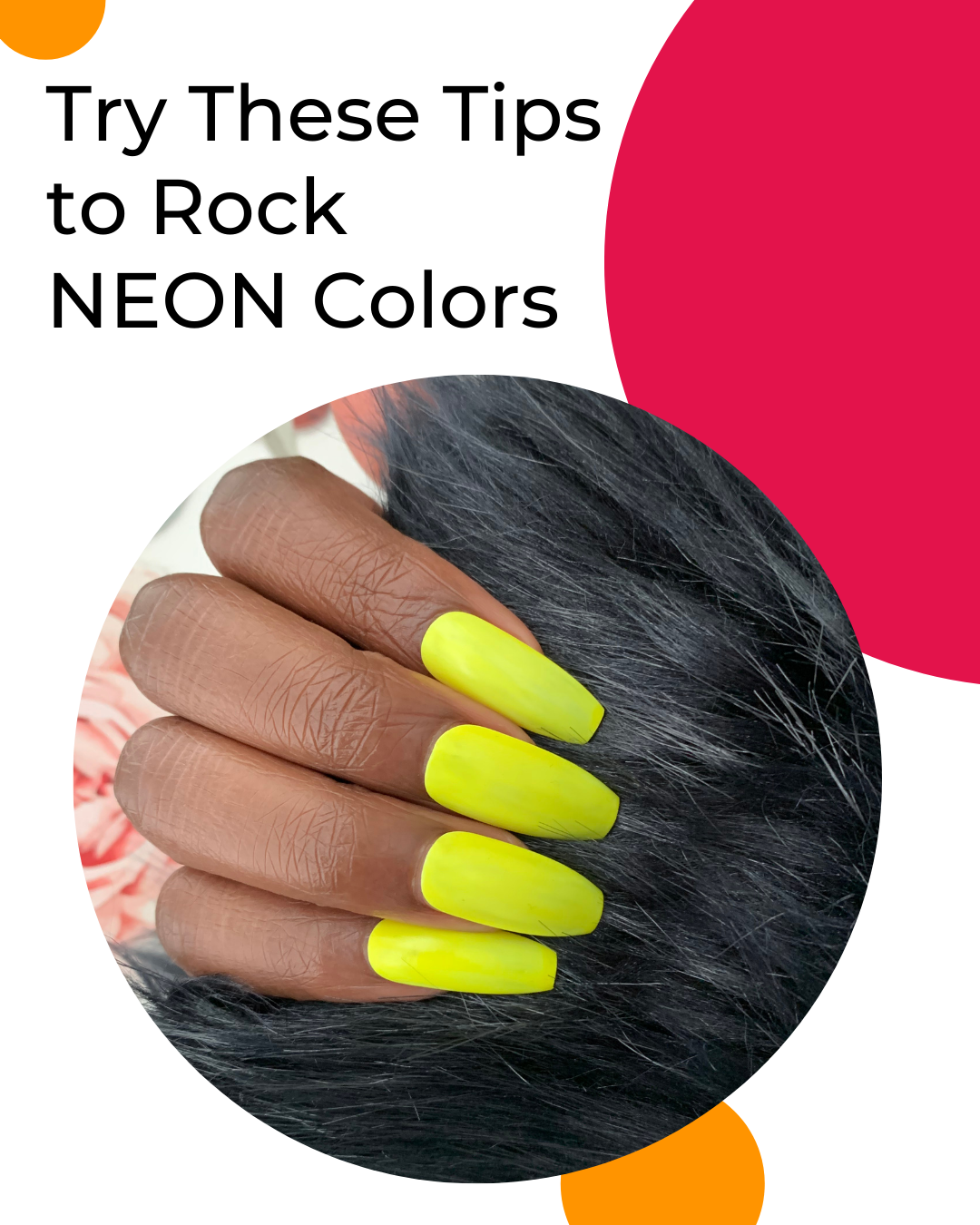 Neon is like the signature little black dress - it looks amazing on every skin tone and never truly goes out of style - which is why it's a Summer 2020 must-have nail look! 
But much like any trend, it has its standout season and comes with its own set of manicure dos and don'ts. Check out our top three ways to rock neon nails this summer: 
Tip 1: Solids over patterns
We all love a good pattern design from time-to-time, but neon manicures don't need the extra distraction. The bold hues create a stronger statement look when paired with very minimal nail art or embellishments. It also always creates a more versatile look, making it easy to match with various apparel styles. 
Tip 2: Negative space manicures add a hint of edge
If you're wondering how to spice up this look, considering rocking a negative space manicure. This neat and sophisticated look adds just the right amount of summer edge with a hint of au naturale.    
Tip 3: The right polish matters for the RIGHT look
So often, we see a neon look fail. The color doesn't screen "highlighter" and the hues aren't quite vibrant enough. The biggest misconception around neon polish is that it can be achieved with any polish lacquer. Untrue - you need a translucent hue to truly achieve this look.  
If you need help finding the perfect hue, we'd recommend using Forever Young (shop here). It's important to apply an even layer of white base coat before applying the polish - this step isn't optional (it's the secret). 
---