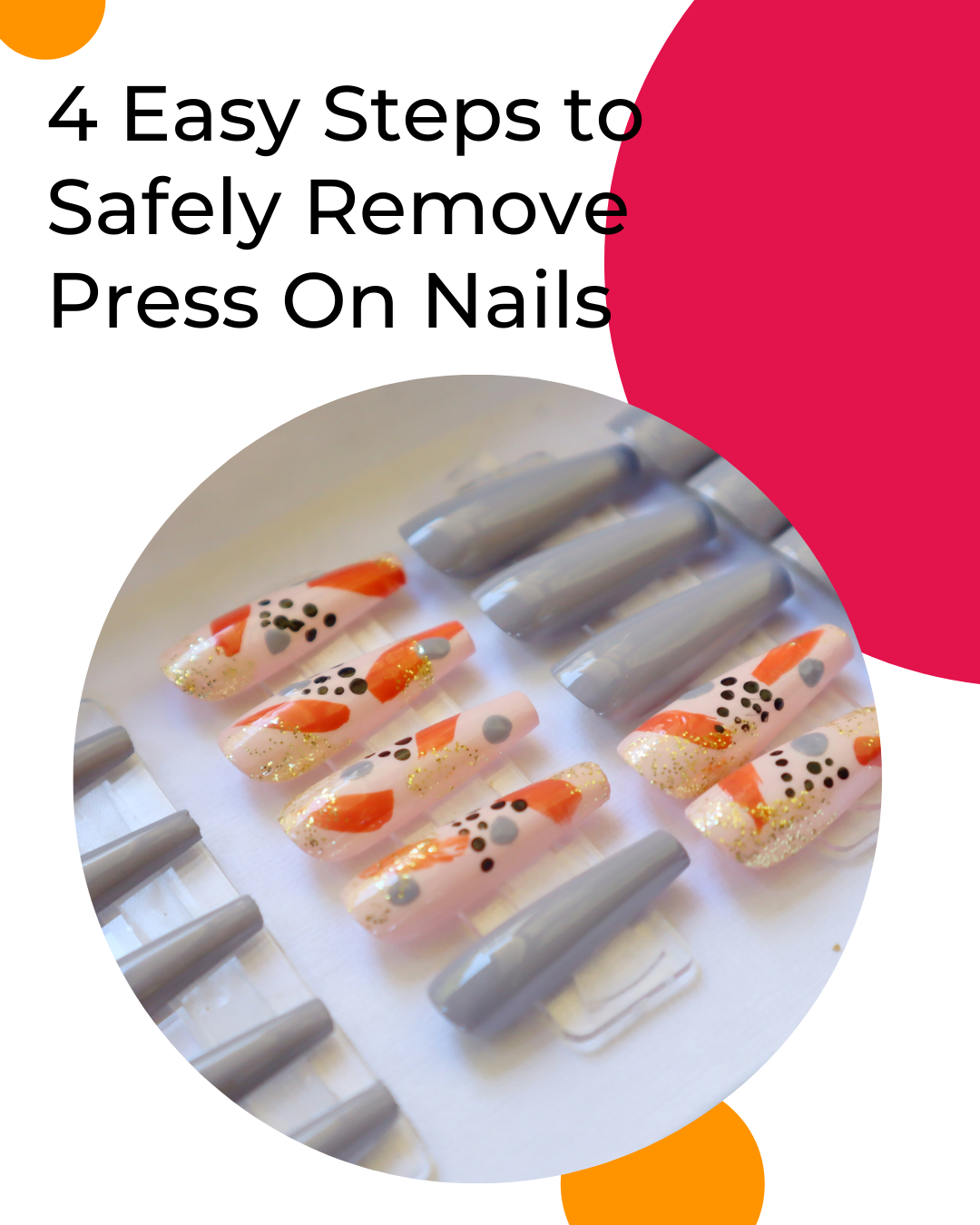 If you've taken the first step to try press on nails, C-O-N-G-R-A-T-S! The removal process takes less than 15 minutes and you'll quickly notice a difference in how your nail beds look as opposed to traditional nail applications!
As the latest beauty trend emerges, giving your nails a professional look right at home, you can skip the exhaustive removing process of a salon. Try these 4 easy steps to remove your press on nails:
Step 1: Soak your nails
For the best removal outcome, soak your nails in a bowl of warm soapy water - adding a few drops of hand soap to loosen the nail. If you want to speed up this process - consider filling the bowl with an acetone-based nail polish remover instead. Be sure to place your fingertips in the water and let your nails soak for about 10 minutes.
Swirl your nails in the bowl until the adhesive is loosen and the nail has slightly lifted.
Step 2: Apply cuticle oil
If you notice that the nail has not lifted, apply a few drops of cuticle oil to areas underneath the nail where there is still tension. You should allow for the oil to soak on the nail for 2-3 minutes before attempting to lift the nails. Adding cuticle oil is a great way to moisturize and treat your nails during this process.  
Step 3: Use a cuticle pusher
After soaking your nails, position a cuticle pusher very gently underneath the cuticle area of the nail and gently work the nail off. You can move the pusher back and forth in a rainbow position. It's important to note that you should never pull off the nail abruptly – as this may cause minor nail bed damage, and never start from the tip of the nail.
Step 4: Peel off residue
Scrape off any leftover nail glue adhesive. You can clean up your nails with a nail polish remover and cotton ball. Hydrating your nails is important, so consider a good moisturizer as part of your nail care regimen.
---