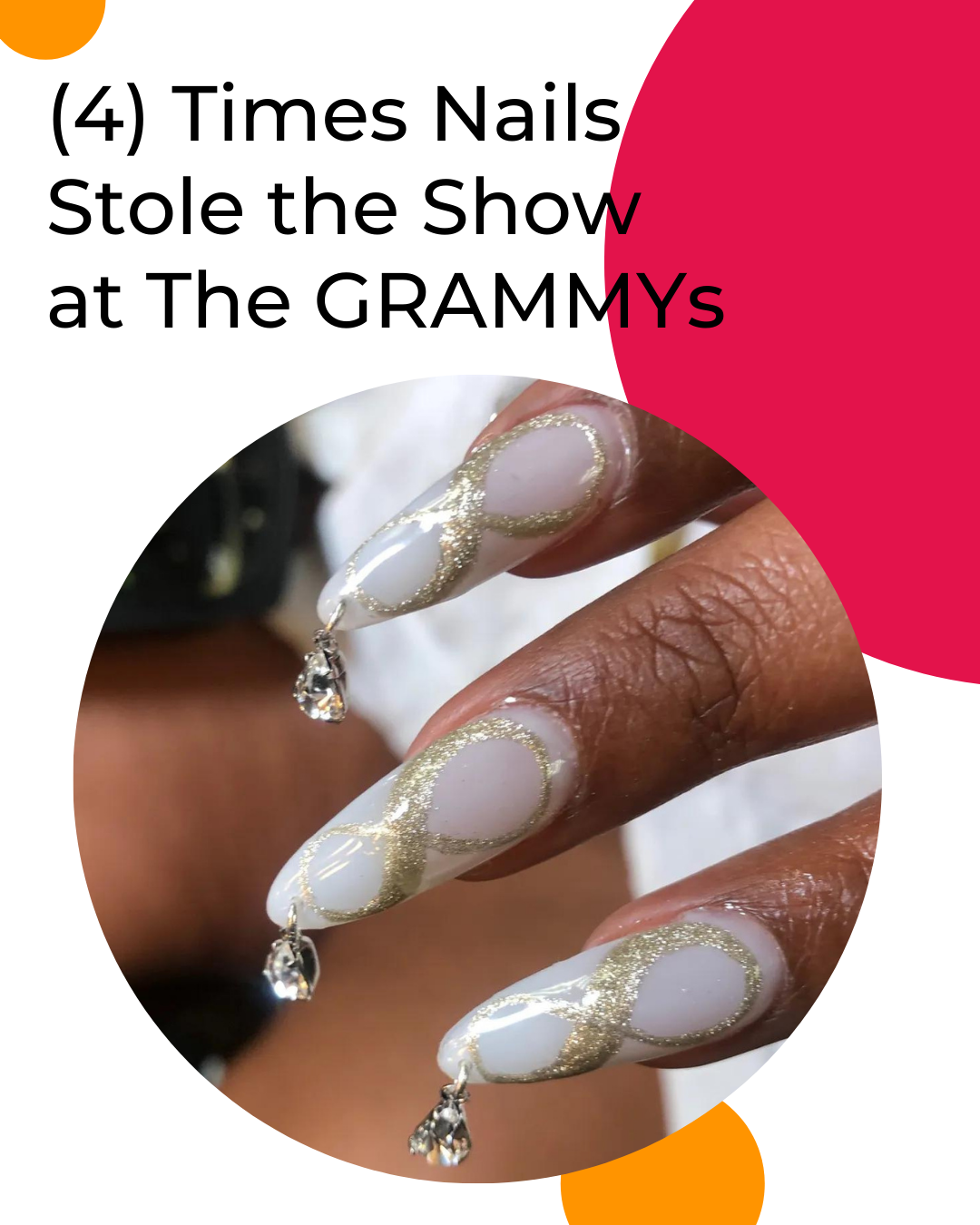 We're celebrating women all month and some of the moments that make WOMEN so innovative. With the GRAMMYs airing this weekend, we're taking a look back at our favorite nail moments that proved that sometimes the real show-stoppers aren't just the talent but also what the talent is wearing (on their nails, that is). Here are four times that nails were used as statement pieces on the red carpet.  
Lizzo [GRAMMYs 2020] 
As one of the most outspoken voices of today, Lizzo is no stranger to breaking societal norms - and doing so unapologetically. For the 2020 GRAMMYs, she rocked a pearly white manicure that included crystals forming the number 8 — which represented the number of nominations she received.  We've recreated a similar crystal look with our So Icy press ons - because a touch of glam and 3D art makes a manicure so chic.
(Nail Artist: Eri Ishizu)
Adele [GRAMMYs 2012] 
We can always count on Adele to deliver a classic song - but also a timeless look. For the 2012 GRAMMYs she rocked a Christian Louboutin inspired manicure (a nod and homage to her shoes for the night) equipped with silver sequins and red inner glow to capture the "red bottoms" aesthetics. Recreate this look with our bright red Sierra Leone 
Paula Abdul [GRAMMYs 1990]
Some people might argue that the 90s fashion trends propelled all of the hottest trends into the millennium, including cropped tanks, platform shoes, animal prints and faux fur. Paula's iconic 1990 GRAMMY look of metallic nails was a reminder of everything we loved about that decade. 
Dolly Parton [GRAMMYs 1997]
There are people that walk the red carpet, then there's Dolly Parton. For the 1997 GRAMMYs she walked the carpet in a hot pink jumpsuit fully bedazzled in rhinestones and ruffles. The country singer rocked a two-tone manicure with bright hot pink similar to our Social Butterfly for a fun and flirty look. 
---