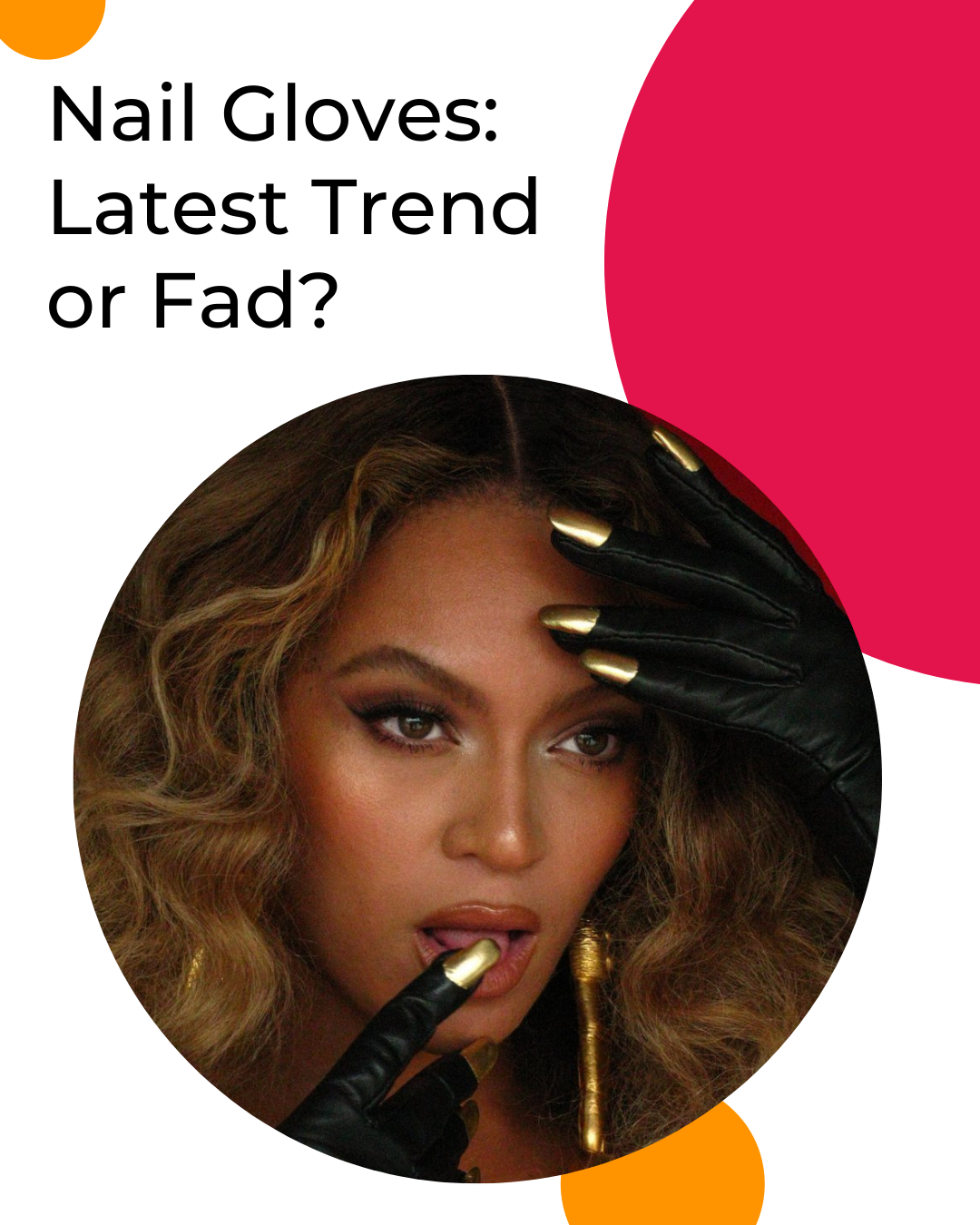 We can always count on the GRAMMYs to reveal the hottest new trends that are guaranteed to boost Twitter hashtags and Instagram's explore page for days and sometimes months after the biggest night of music recognition. Can you recall when Nicki Minaj appeared at the 2012 GRAMMYs dressed in a red Versace dress with 'The Pope' impersonator? What about when Madonna sashayed on the carpet in a 'rear-bearing' Givenchy bodysuit? Whether you loved it or hated it — the biggest trends and fads are inspired from many of the night's standout moments. This year Beyonce reminded us why beyond being the most decorated woman in GRAMMYs history - she still is always ahead of the curve. Bey has spoken and nail gloves are in - and so are press ons! 
Celebrities love the glove!
That's right, contrary to what most people might assume, apparently polish doesn't need an actual nail bed to shine, a nice glove and press on makes for a great alternative. Beyonce who made history during the night rocked a pair of black leather gloves with gold press on nails attached from the outside!
Trend spiked during the pandemic 
The pandemic displaced many nail technicians, and frustrated those accustomed to getting weekly manicures. This global health disruptor caused many to adjust to new forms of sanitary precautions, especially earlier on when details surrounding COVID-19 were scarce. Women began to showcase their 'Rona Nails' loud and proud as they began decorating the outer surface of their nails on top of surgical gloves. It's worth noting, this was before the CDC guidelines indicated that gloves during the pandemic caused more cross-contamination harm than good - but it was still fun while it lasted!
(Image: Mei Kawajiri, Belén Flores Nuñez, and Vi Nguyen)
Trend or Fad?
The question of the hour — will nail gloves be the new wave for 2021? While we think it's just here for the season, it definitely has created some chatter online. One thing is for certain, it was and still is a fun and expressive way to combine the best of both worlds in the beauty industry—gloves and press ons. 
Leave a comment if you'd try this trend! 
---