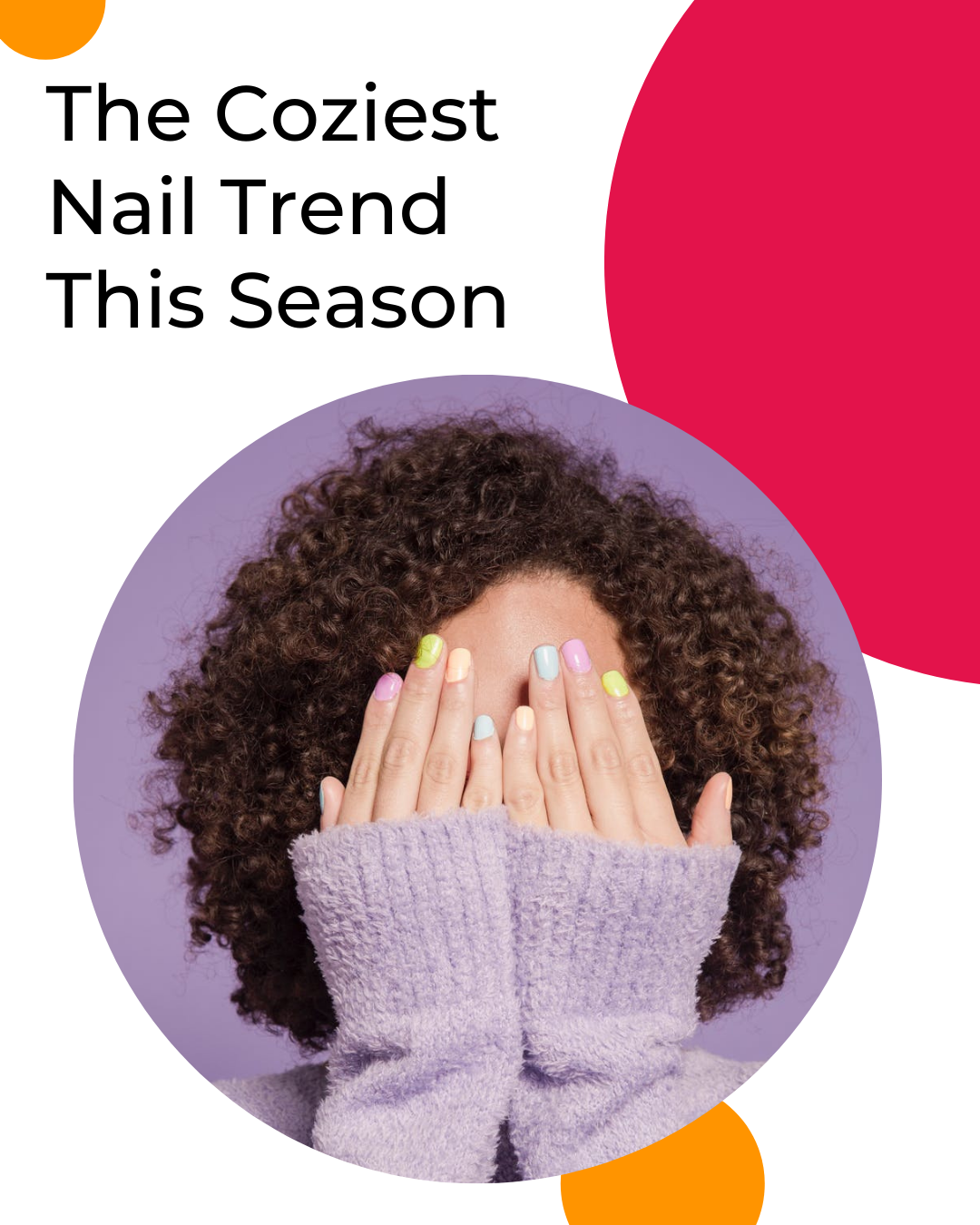 Photo courtesy: @nailcareereducation
Cable knit sweater nail art is the coziest trend this winter season. Think about your favorite sweater, now imagine being able to rock that look on your nails. This my friend is what the cable knit sweater rage is all about, bringing the stitches to the nail bed. Here is everything you need to know about recreating this not-so-new fashion trend craze:  
Step 1: Start with a base coat. Any color would do, but a nice deep red (Femme Fatale), white or grey will make this look feel more seasonal. Staying neutral will allow you to maximize this trend for a longer wear.
Photo courtesy: @blinkingorgeouslincoln
Step 2: Apply a Top Coat.  Apply this over the base color. This small step will add just the right amount of shabazz to execute this look to perfection! Matte or Gloss—the choice is yours.
Step 3: Get the right tools! Use a small nail art brush so that you can build on the 3-D sculpting effect. The thinner the brush the more intricate the details.
Step 4: Use sculpting gel mixture to form 3-D design. This is not a necessity. You can also achieve this look by applying multiple layers of coating over the design sketch as well. But the 3-D gel definitely help to make this process easier. 
Step 5: Take clear acrylic powder and sprinkle it over the design. Gently brush off the excess powder residue.
Step 6: Apply a clear top coat and voilà!
Example of the hottest Cable Sweater Designs making waves.
Photo Courtesy: @Chaunlegend
Photo Courtesy: @Chaunlegend
Photo Courtesy: @Nail.kandy
Comment below and let us know some of your favorite winter nail trends! 
---